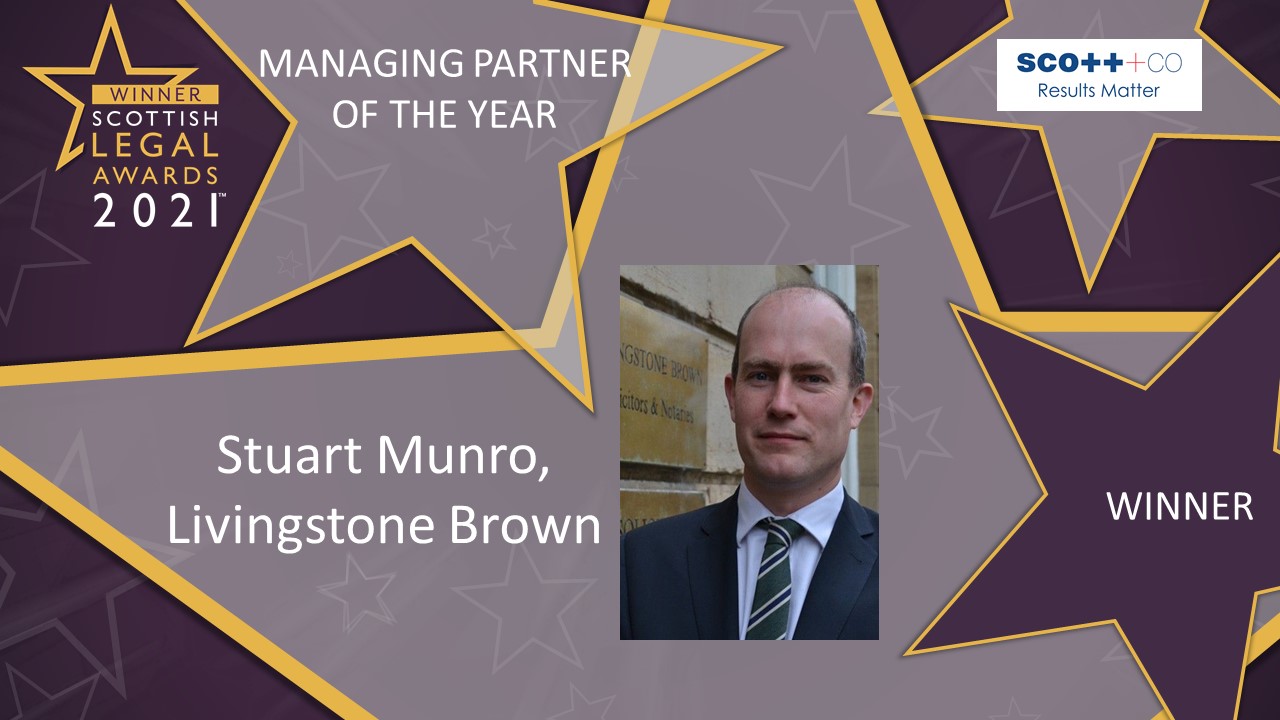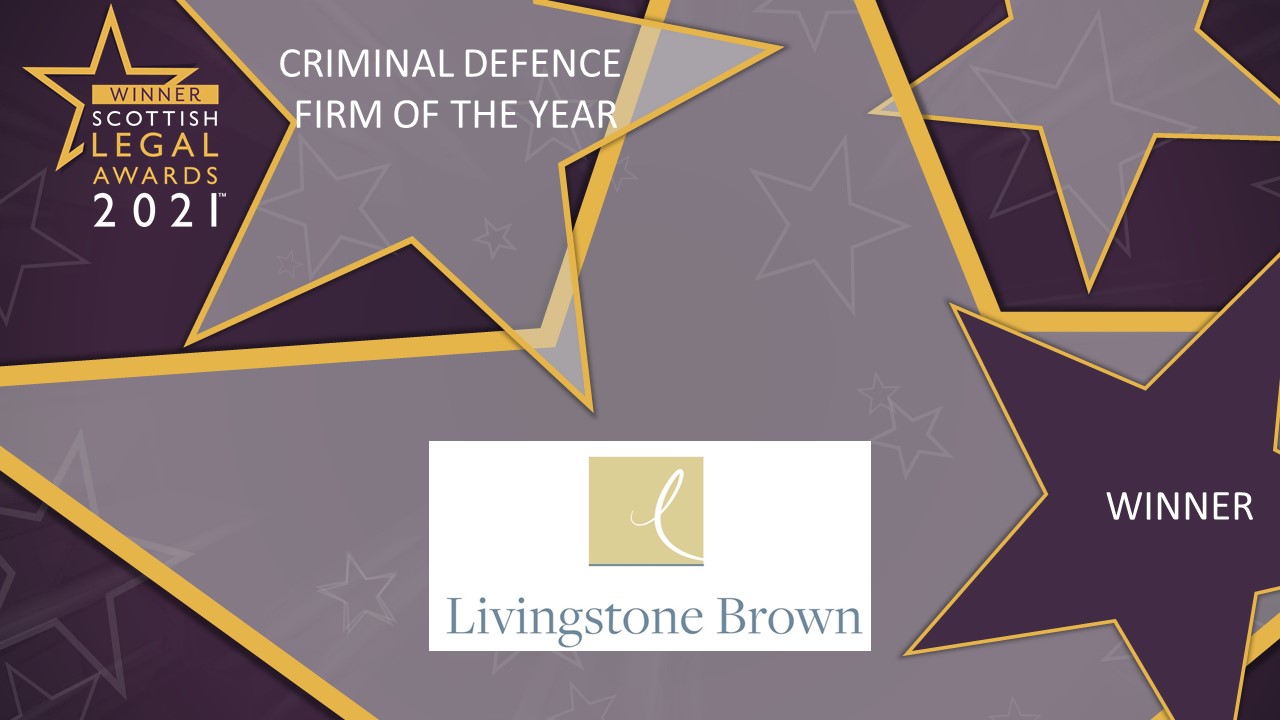 Livingstone Brown is celebrating a highly successful night at the prestigious Scottish Legal Awards, held in Glasgow on 23 September.
Stuart Munro was named Managing Partner of the Year. The award recognised 'his work implementing a technological response to the pandemic, high profile case wins and delivering continued improvement for the firm'.
The firm also collected the award for Criminal Defence Team of the Year, the second time that it has done so.
Speaking after the awards ceremony, Julia Donnelly, the firm's Chairperson, said:
'I'm delighted for Stuart, the Criminal Litigation department and the whole firm. These awards reflect the hard work and commitment of all our staff, who have risen to the challenges posed by the pandemic and worked tirelessly to achieve the best possible outcomes for clients.'
The awards also come at a particularly exciting time for the firm, as it prepares to move to bespoke new premises in Glasgow city centre. The flagship office at 250 West George Street will further support the firm's already innovative use of technology and promote team working.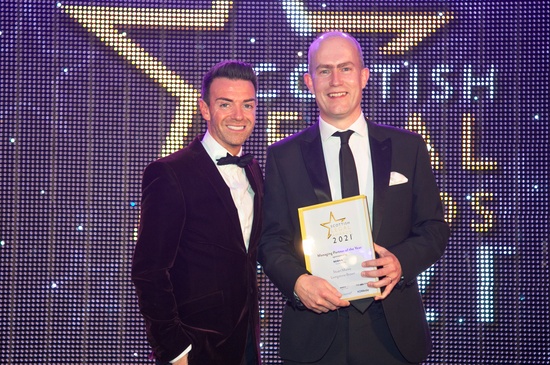 Managing Partner of the Year
Criminal Defence Team of the Year